Two years ago, I saw this video on YouTube and it really made an impact on me.  First, it is absolutely hilarious.  Second, I can actually relate.  I built one of the first Internet games, Renegade Outpost (it is still running), and launched it in 1990.  By 1992, I was told that it was the most popular game on the Internet, but there was no Nielsen at that time to validate that claim.  It doesn't really matter – we had 5,000 players worldwide.  The point is that people got lost in the game; they really cared about it.  Think of it as an early "grandparent", text version of World of Warcraft (my game was based on TELNET, pre-HTML, and it was based on real-time interaction).  It took 2 to 3 months of 40-plus-hour-per-week gameplay to master.
Warning: the video has profanity.
Did Leroy Jenkins' ridiculous battle cry and bravado drive awareness for World of Warcraft?  You bet.  It is much more compelling than an advertisement.  This is word of mouth in action – as captured directly through the players real-time let down due to their cowboy friend, Leroy.  You can hear the anguish and passion in their voice.  They've spent a lot of time building their characters, and Leroy blew it up for them.
There are now well over 15 million views of Leroy Jenkins videos on YouTube.  That's reach.  And look at all of the mash-ups.  Many are not that interesting (that is why I sorted by view for you in that link), but people actually care enough to make them.
Comedy Central's hit South Park created an entire episode inside of World of Warcraft as well.  Were they inspired by Leroy Jenkins?  Probably.  In any case, it is hilarious too.
And, of course, Leroy Jenkins has turned into a celebrity of sorts in the videogame world.  Here is an interview of him at BlizzCon 2007.  Blizzard Entertainment, the makers of World of Warcraft, were smart to leverage him.  World of Warcraft now boasts 10 million subscribers, or an impressive 62% of the estimated MMOG market.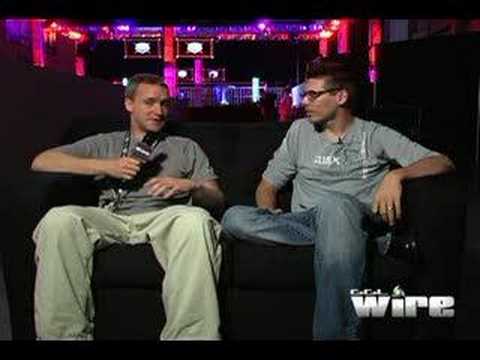 Clients are leveraging our Stories product to find their Leroy Jenkins (or their "Jareds", should you want a more well-known example from Subway).  Stories can include user-generated text, photos, and videos.
In our webinar this past Tuesday, I enjoyed presenting with John McCullough, Director of Marketing at James Avery, on how they are using Stories (email us if you would like to see the recorded version).  The level of customer engagement is awesome to see – passion exemplified.  Read some of the James Avery customer Stories (note there are six categories for their Stories).  And then venture over to Philosophy to read some of their customer Stories: here is their award winning story about mothers during their Mother's Day Stories contest.
This is incredibly powerful: our clients are literally breathing personality, passion, and "connection" into their businesses online.