TIME recently reported on the consumer backlash against Toyota's "Saved by Zero" advertising campaign.  The ad annoyed one consumer, a freshman student at Binghampton University in New York, so much that he started a Facebook group called "Stop Playing Toyota's 'Saved by Zero' Commercial." In its first week, the group attracted 400 members.  As of today, total membership is approaching 10,000.  I hadn't seen the commercial until yesterday, when I decided to blog on this topic.  It is indeed annoying.  So I am now a member of the Facebook group.  See how that works?  But the backlash didn't stop with the Facebook group.  Check out this video inspired by horror classic, The Ring.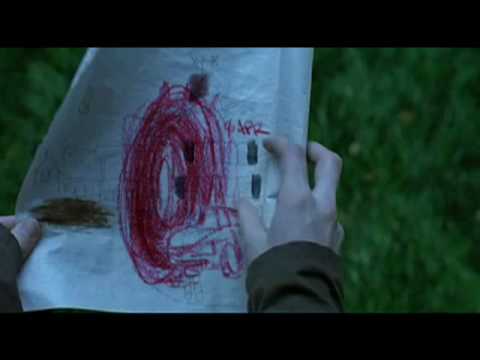 A few weeks ago, during a visit with my almost four year old niece, Zoey, I heard her scream, "I hate commercials!" during a commercial break as she watched one of her favorite TV shows.  Toyota, this is your nightmare.  Or at least, this will become your nightmare in about 12 years, when my sixteen year old niece starts begging her parents for a car.  It will probably be whatever make and model her friends are raving about at the time, not the car she saw advertised on TV or the Internet.  [For the record: I am the very satisfied owner and primary driver of a Toyota-made automobile.]
All of this brings to mind a short essay called "Brandalism" written by Banksy, the semi-anonymous British street artist that some authorities call a vandal.  He happens to be my favorite artist, as I find his work to be more thoughtful and politically and culturally relevant than most of the work I see in contemporary art exhibits.  Moreover, his work is truly public, whereas most "art" as we commonly know it sits in private collections, to be appreciated by only a privileged few.  In his book, Wall & Piece, Banksy writes:
"People abuse you every day. They butt into your life, take a cheap shot at you and then disappear. They leer at you from tall buildings and make you feel small. They make flippant comments from buses that imply you're not sexy enough and the fun is happening somewhere else. They are on TV making your girlfriend feel inadequate. They have access to the most sophisticated technology the world has ever seen and they bully you with it. They are The Advertisers and they are laughing at you.
"You, however, are forbidden to touch them. Trademarks, intellectual property rights and copyright law mean advertisers can say what they like wherever they like with total impunity.
"Screw that. Any advert in public space that gives you no choice whether you see it or not is yours. It's yours to take, re-arrange and re-use. You can do whatever you like with it. Asking for permission is like asking to keep a rock someone just threw at your head.
"You owe the companies nothing. You especially don't owe them any courtesy. They have rearranged the world to put themselves in front of you. They never asked for your permission, don't even start asking for theirs."
To some, the passages above probably sound a bit militant.  To me, they are a wake-up call and a vision of the future.  The day is coming.  My niece is already there.  Colin Anderson, the 'community organizer' behind the Facebook group mentioned above, is already there.  With those qualifications, he'll probably be President one day.  The question is when will The Advertisers get there?
It will take some time.  In the meantime, advertisers will attempt to delay the inevitable by paying their agencies to build websites that allow us to create clever commercial mash-ups that we can send to our friends and post on our Facebook profiles.  In my opinion, that's the equivalent of handing out free bags of rocks for us to throw at our friends' heads (see first rock reference above).
For the record, I don't have the perfect answer to this quandary.  At Bazaarvoice, we're developing alternative ways for consumers to learn about brands, products, and services and arm themselves with the information and confidence to make the best decision for their needs.  The consumer perspective is the most important one in our product development process, although we sell to . . . The Advertisers.  Products like Ratings & Reviews, Ask & Answer, and Stories are the result.  We're in the first phase of a massive change in the power structure, and we're doing what we can to make that transition a smooth one, one that CMOs and CFOs and CEOs are comfortable with.  We're enabling companies to engage and communicate with consumers in ways they would have never conceived of just a few years ago.  A great example is the Christmas campaign launched by Canadian Tire using our Stories product.  Rather than bombard consumers with a repetitive advertising message (and risk a backlash like the one Toyota has recently experienced), Canadian Tire has simply enabled their best customers to create and BE the advertising for them.
In closing, if you are responsible for your company's advertising spend or if you report to the person that is, please read and share this post.  This post isn't a threat, it's just an opinion piece, and my opinion is that there are other "Saved by Zero"-style backlash movements out there just waiting to happen.  Don't be one of them!  There are more authentic, creative, and meaningful ways to accomplish the same goal and enlist the passion of your most loyal and satisfied customers at the same time.  If you give your customers the tools, they'll become the Sales & Marketing department you wish you had – millions strong, absolutely ecstatic about your products, and willing to work overtime to help you succeed.  (No offense intended to Bazaarvoice's Sales & Marketing teams, who are the best I've ever worked with!)