What started as a well-executed social media plan led to an incredible strategic partnership with Domino's Pizza, the first quick-service restaurant in our community of 850 brands across 17 verticals. Here's how it happened.
We have an unofficial slogan at Bazaarvoice – "Be the conversation." The relatively-level playing field of social media is both a blessing and a curse. You now have unparalleled access to high-level prospects – potential clients, investors, employers, even C-Suiters – but so does everyone else. In the information overload that is social media, how do you keep your voice from getting lost in the noise? Instead of just participating in the conversation, how can you "be the conversation"?
Last December, Domino's Pizza began their "Pizza Turnaround" campaign, which told the story of how negative feedback from customers led the company to change its 50-year-old recipe. There's a good chance you saw this video: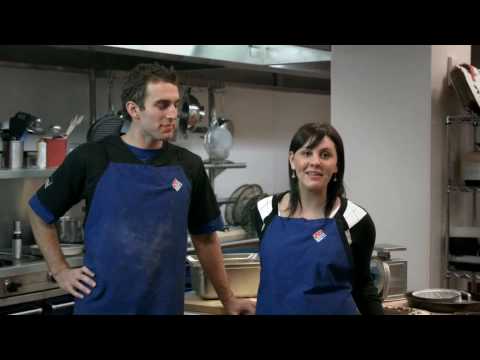 Naturally, the campaign caught our attention at Bazaarvoice. Here was a company acting on feedback, embracing their customers' negative reviews to improve their product. We began brainstorming ways to join this national conversation, and eventually created a video and blog post around our unofficial taste test – the Bazaarvoice "Pizza Throwdown."
Here's what we learned from the success we had.
Stay relevant to your larger audience. Make sure your content appeals to more than just the prospect. If your message doesn't get noticed or end up influencing a sale, it should still benefit your overall communications strategy. Whether or not Domino's noticed us, Pizza Turnaround carried a powerful message that we knew the market needed to hear – that negative feedback should be embraced and acted upon, not feared.
Talk about what they care about. The more a prospect is already paying attention to a subject, the more likely they are to listen to what you have to say. Monitor Twitter for @replies to the company; see what they're blogging about, etc. Join the conversation they're already having rather than attempting to start from scratch.
Play to your strengths. Ask yourself – where do we execute most strongly? Capitalize on your best resources. We had a strong and genuine interest in the story, and knew from our history of B2B videos that our in-house video team could deliver.
Take your message multichannel. Use multiple channels to make sure your message gets through to your prospect in the right way. We told the full story behind our taste test with a blog post, but also made sure the video told a complete story on its own. We then used Twitter and Facebook to drive traffic to these pieces.
Get your network behind sharing your work. Self-promotion in social media can be tricky – see these tips on how to avoid becoming a salesman at the social media cocktail party. When done right, though, sharing through your company's network is the best way to spread your message. We have a high rate of sharing from Bazaarvoice employees on personal profiles, but it's always 100% voluntary. Through emails to "All", we encouraged employees to share the story with their networks on LinkedIn, Twitter and Facebook. Employees like our CMO, Sam Decker (nearly 7,000 followers on Twitter) helped the message spread far and wide (and eventually, to Dominos).
Don't be afraid to approach the prospect directly. Don't just talk from the sidelines and hope your prospect notices – reach out to them directly with your message. Employees tweeted our blog post and video at the Domino's corporate account, which got the blog on their radar. Domino's eventually included the video on their own official Pizza Turnaround blog.
Your potential customers, partners, employers, and investors are talking to each other online – about your brand and products, about your industry, about your competitors, and about topics related to you. What steps are you taking to "be the conversation"?
Get the full story of the Pizza Throwdown.
Check out our entry for the 2010 Forrester Groundswell Awards, and leave a quick rating or review while you're at it!